HAPPY NEW YEAR Everyone!!!!
I am back from a much needed holiday break! I hope everyone's Christmas was as wonderful as mine was! We have a house full of family here and I'm loving every minute! Ten adults, two children, five dogs and a cat all stuffed into one 5 bedroom house makes for much chaos... but we have all had such a great time and no one has killed anyone yet! LOL! It has made for some very funny and interesting moments over the last two weeks... did you know that when you cook 5lbs of bacon all at once, it causes enough smoke that your smoke detectors all freak out every 20 minutes for a couple of hours! LOL! Oh, and the five dogs in the house don't like if very much! But, we have had some great games and fun excursions together and yes... I have taken tons of pictures!
Now, I want to share a project that was made by one of my family members, Sandra...
She came up with the idea to make a New Year's Eve Tree and I love it! Using CELEBRATE WITH FLOURISH Cricut Lite cartridge: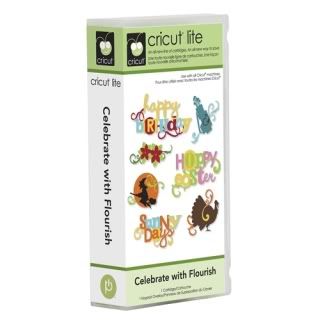 Isn't this the cutest idea ever?! She used a smal tree on a table and decorated with ribbon and horn blowers.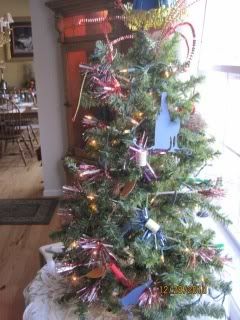 A New Year's Eve hat is the topper for her tree.
She cut only the base layer of the images so that her New Year's Eve guests can all write their new year's resolutions on them.
Isn't that a great idea?!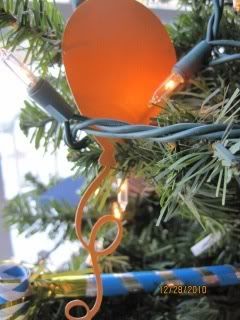 I just love Sandra's New Year's Eve Tree idea and thought you would too!
Let's start the new year out with a giveaway! I've got a ROCK PRINCESS cartridge to give away! All you have to do is leave a comment and I will draw a winner on Monday!
HAPPY NEW YEAR EVERYBODY!! Stay safe and enjoy yourself tonight! The Skinners will be having family game night with lots of munchies!
Creatively yours,
Tammy