One thing that definitely stood out at CHA is that banners/pennants are definitely the TREND this year! We've seen them appearing in magazines and trickling into the stores on pattern paper and embellishments. Well, the designers at Provocraft have definitely been on top of the trends because there are several banners on the cartridges that have been released over the summer. For example:
I made this baby banner with the B IS FOR BOY Cricut Lite (more details
HERE
)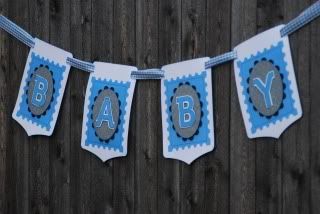 And there are also banners on the following cricut cartridges
- BATMAN
- CELEBRATIONS
- COUNTRY LIFE
- CUTTIN' UP
- GIVE A HOOT (has a pennant border)
- Martha Stewarts ALL OCCASION CAKE
- SUGAR & SPICE Lite
Love this banner from MAYA ROAD...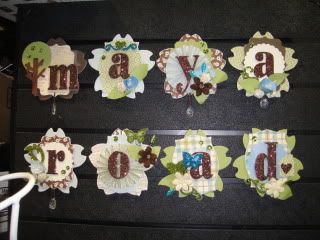 Another Maya Road banner...
This one had fabric and ribbons layered with paper diecuts, but instead of being a sentiment, this banner features photos... so so cute!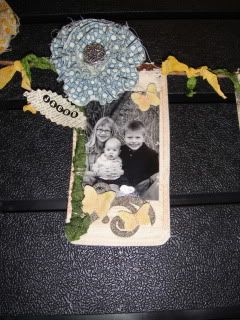 Maya Road again...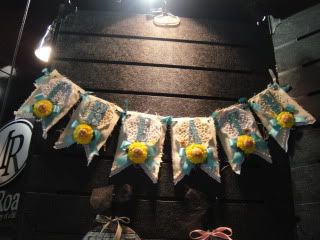 Look at the doily and ribbons used on this one! Glittered chipboard letters (we can do that with our cricuts!) and everything is layered on top of cut canvas with lace and pearl trim! My photo is not the best... but can you tell that it says, 'CREATE'?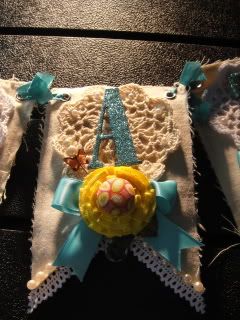 There's that canvas again from Maya Road... this one says 'Hooray'...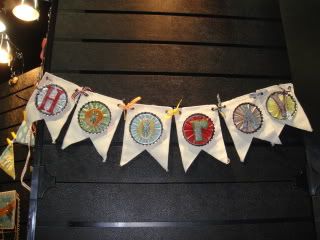 Not as elaborate, but cute nonetheless.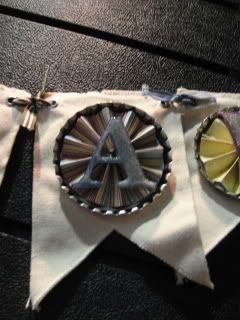 Maya Road had tons of banners, here is another one...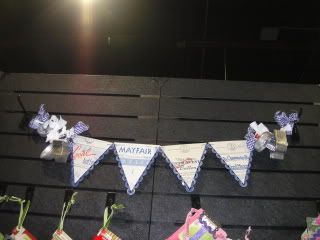 I liked how they added the metal cookie cutters at the ends. Man! I'm gonna have to go thrift shop trolling for some of those little goodies!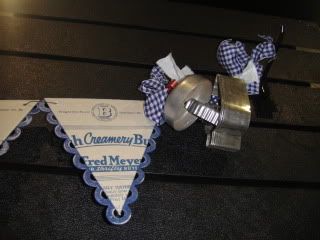 Another 'CREATE' banner... every craft room needs one of these!
Here is a masculine banner...
Not too ribbony... great die cut shapes.
There is a male figure like that on GOING PLACES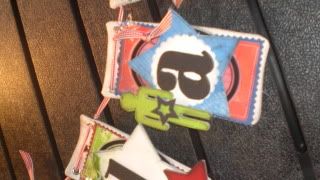 Here is a banner made out of mostly cloth.... it says 'COLIN'
I love the clothespins on top!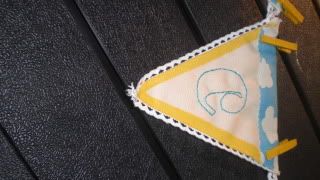 Had to include this one! Its my birthday!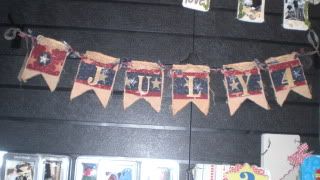 NOEL banner
Last one from Maya Road... it says, 'LOVE'.
They painted the canvas and sewed pockets on each one. There is a tag stuck in each pocket with either photos or journaling. This would be so sweet in a master bedroom draped on a dresser mirror... hmmm... I have a dresser mirror that needs a little embellishment... hehee.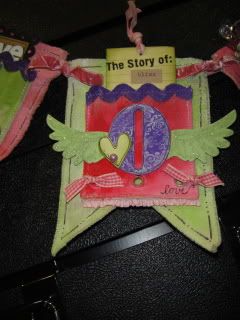 I can't remember which booth this banner was in... (sry)... but it says, 'HOLIDAY' and I love it!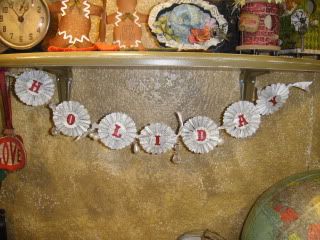 They took pages out of a book and accordion folded them into circles... note to self: look for books in thrift stores too. I especially love the pearls and doodads hanging between each letter!
'HAPPY HOLIDAYS' banner... I liked how the word 'Happy' is all on one pennant to save
Sweet little baby banner
Christmas Banner
The detail on this banner is just beautiful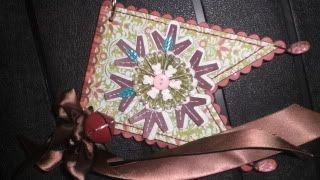 OMGoodness! Is this adorable or WHAT?! Reminds of the 3 BIRDS ON PARADE cartridge... hmmm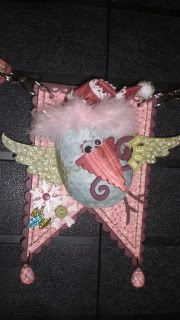 Just a 'HAPPY' banner
Anbody recognize that image? That's crepe paper ruffled on top!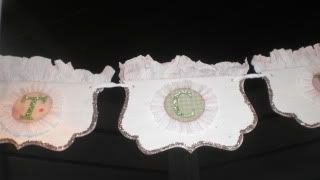 The accordion circles are definitely popular this year too.
Pennants on cards!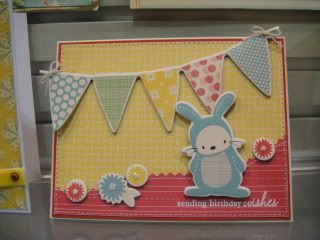 And layouts, too! This one was a GLITZ layout and the banner says 'Party'.
Another GLITZ layout... this was made with the new HOOPLA line.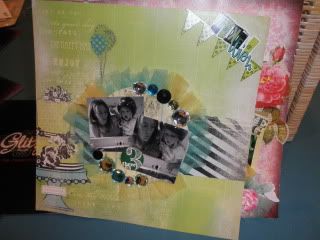 You will start seeing alot of paper lines that have pennants incorporated in them or offer banner embellishments (if you haven't already)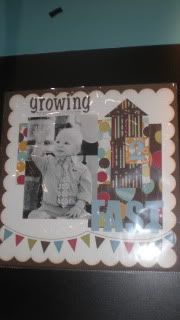 Are you tired of banners yet? This isn't even a drop in the bucket of what was at CHA this year! I really enjoyed seeing everyone's interpretation of pennants and banners and learned a whole lot! Hope these photos help to inspire you too!
I've got at special treat for next week! I will launch it on Monday... hope your weekend is wonderful! I will be attending a play tonight that my youngest son has been volunteering to run the sound board for! Gonna be fun!
Cricutingly yours,
Tammy