Hi Everyone!
I have the cutest layout to share with you and it was made exclusively with the PLANTIN SCHOOLBOOK cartridge. I've featured several projects this week with this cartridge and hope that you are inspired to use it more!
This layout is about our family pet... Kelly Girl. She is a golden retriever who is now 14 yrs old. These photos are from May 2009 (yes... I am still working on 2009! lol!). The handsome young man with her is my Army son, Patch. He LOVES this dog... she helped raise him and his brother & sister. And she LOVES him. I used a paper pack from MY MIND'S EYE called "Where the Heart Is" by Zoe Peam. Got it at Hobby Lobby. I'm telling you, "My Mind's Eye" is fast becoming a favorite of mine!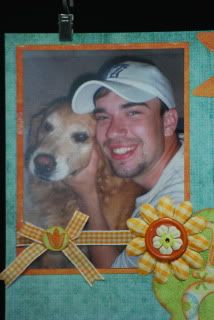 The tag is from PLANTIN SCHOOLBOOK... I used the Roly Poly feature to get a fatter tag. I used my gypsy and welded the Roly Poly font for KellyGirl. I also used ribbon, flowers, buttons and rhinestones to add a little 3D embellishment.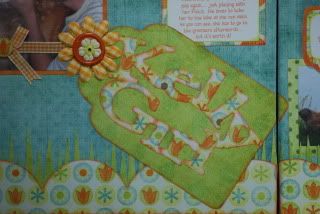 The sun in the background was cut at 10" and is the starburst image on the PLANTIN SCHOOLBOOK. I used the PS's Roly Poly font again for my date.
Ever need a thought bubble or blurb? PLANTIN SCHOOLBOOK has 5 different ones! Here is one... just perfect for my photo.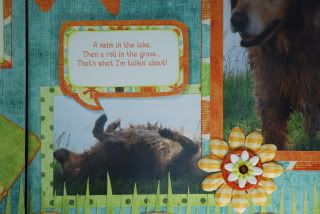 The scallops are also PLANTIN SCHOOLBOOK... I welded two together to stretch it out to 12", but this is the Roly Poly scallop (it has fatter humps), and cut it out at 2" tall. My favorite is the grass behind the scallops... there are EIGHT different landscapes on PLANTIN SCHOOLBOOK... did you know that? Three of them are grass... 1) fatter blades of grass, 2) grass with flowers coming out of it and this one, 3) tall skinny grass (ITALICS).... which I cut three pieces at 3" in height and pieced them together. No you don't have to have a gypsy to weld... a glue stick works too! LOL!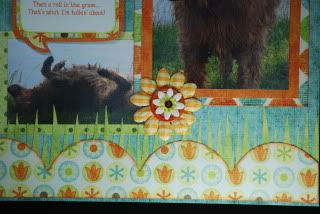 Can you say, "Awww"? She loves to swim in the lake and Patch loves to take her. Of course, she has to go to the groomers right after because of all that hair... but it's worth it! Hope you like my layout done exclusively with PLANTIN SCHOOLBOOK. I have 120 cricut cartridges and sometimes it can be overwelming selecting what cartridges and what images to use... I totally enjoyed limiting myself to just this one and am totally happy with how it came out! I challenge you to do the same!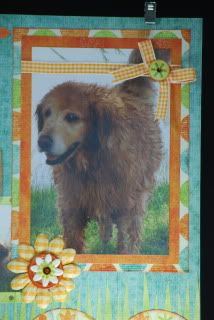 Today was my FAB FRIDAY TV post over at the
CUTTLEBUG CHALLENGE
blog... I have a video showing how I used my Copic Markers to customize my paper for a cute little baby gift. Click
HERE
to see the post!
Are in interested in FAITHBOOKING? Do you know what it is? Check out the
CUTTLEBUG CHALLENGE
blog tomorrow for my first post in a series about FAITHBOOKING! See you there!


Cricutingly yours

Tammy