This week I am showing how versatile the PLANTIN SCHOOLBOOK cricut cartridge is, well...
How about decorating a CAKE with it?!?! Yep... you got it. Take a look at these cakes:
Now HOW CUTE IS THAT!? The images are from PLANTIN SCHOOLBOOK... but the cartridge was used with the new CRICUT CAKE machine that is being launched on HSN this month.
Don't have the money to buy a CRICUT CAKE machine? Have no fear! You need to hop over to the
CUTTLEBUG CHALLENGE
blog because we are GIVING ONE AWAY THIS MONTH!
We are calling it the RED VELVET GIVEAWAY! The Cuttlebug Challenge team is so EXCITED to announce that we will be giving away one of the brand new CRICUT CAKE machines! It's our biggest giveaway of the year!
Grand Prize Winner: Cricut Cake and Tie the knot Cartridge
Donated by our sponsor Provo Craft
2nd Prize Winner: PAISLEY cartridge AND the new ELEGANT CAKE cartridge
signed by Jinger Adams (that's who is with me in the photo below)
Donated by our sponsor Provo Craft
3rd Prize Winner: The exclusive PINK JOURNEY and STRAIGHT FROM THE NEST Cartridges
Donated by PaperPhenomenom
4th Prize Winner: Designer Calendar/ Jubilee Cartridges
Donated by Betty Bee Designs
5th Prize Winner: Teresa Collins Paper Pack
Donated by Celebrity Guest Designer for the month of June, Teresa Collins
If you haven't seen the new CRICUT CAKE in action... then watch this video of JOSH (not Jon!) from Provocraft demonstrate the Cricut Cake for me at Winter CHA! It's gonna be such a fun machine to have!!
What a cool machine! You don't have to be a baker or even a cake decorator to produce beautiful desserts now thanks to Cricut Cake! Here are some samples from the Gala I attended at CHA: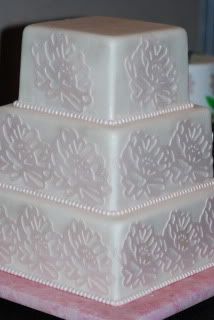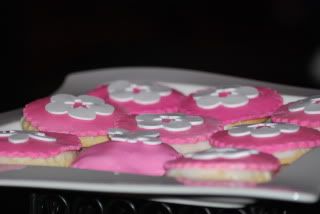 Can you say "YUM"?!
Tomorrow, I will finish up the week with a layout using the PLANTIN SCHOOLBOOK here and will also be posting a cute BABY gift video over at the Cuttlebug Challenge... see you there!
Cricutingly yours,

Tammy