Well... we made it to Chicago! No lost luggage this time! Woot woot!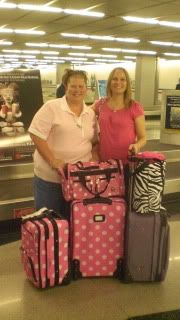 Checked into the hotel and had a great time at the MEET & GREET! Got to meet sooo many neat people! Tons from the Two Peas website and even more from the Cricut Message Board! (Hi Sara! Hi Mary! Hi Mari!). Had the opportunity to really get to know one of my followers, Susan! She is just the sweetest!!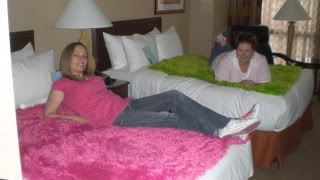 What an exciting day! We got polo shirts, lots of paperwork and a gypsy... yep I said gypsy... from Provocraft at dinner tonight! Can't wait til tomorrow!
But even more exciting than all that... I got my copy of the GYPSY A-Z!!!!!!! I hits the shelves on May 1st!! Check out this awesome commercial that Sean & Megan from Above Rubies Studio ....
... so exciting!!! You can click
HERE
for way more information on the GYPSY A-Z ! I just can't tell you how excited I am about this! Sean and Megan have really knocked this one out of the ballpark with the editing and presentation! I was there for the filming and was very pleased with how everything went, but watching the final product just blew me away!! Thanks Sean & Megan for allowing me to take part in this awesome adventure!
I'll be back tomorrow for more updates from Chicago! Happy weekend everyone!
Cricutingly yours,
Tammy Skinner