Hello Everyone! Wow! This weekend is flying by! Today was awesome! Most of the day was focused on the Gypsy. I was fortunate enough to actually help Christy from Provocraft with this session. Ryan introduced us and Christy taught 200 ladies (and 2 guys) while I walked around the ballroom and answered questions. It was so much fun! I really enjoyed being able to help.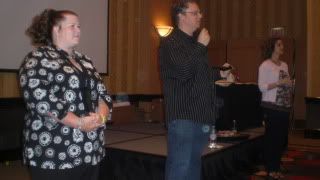 Angela is ready with her guide in hand! LOL!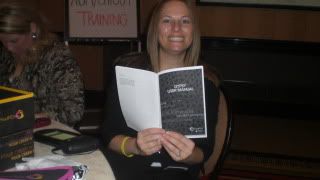 So... what did I learn today? Quite alot actually...
1. I learned that when you change the Gypsy from right-handed to left-handed... the silver zoom and pan buttons that are on the left side of the screen for righties and then move to the right side of the screen for lefties flip purposes also. The top zoom button becomes the the bottom pan button and vice versa. How cool is that!?
2. I learned tons about the YUDU from Christy. She is an awesome instructor and has made around 700 shirts and has THREE YUDU machines! Now, that is some serious screenprinting! I didn't realize all the 3D projects that you could screen print with the YUDU... a gift box, ball cap, pillow, etc!
3. I also learned how to do my reports and paperwork for ASM CAMPAIGNERS.
4. Last, but not least, I learned that squeezing a lemon onto a wasp sting will take the bite out of it! LOL! (more about that later!)
We found out for sure today that we will ALL be demonstrating the CRICUT CAKE machines in Michaels & Joanns stores across the nation starting on May 2nd (Michaels) and May 8th (Joanns). Our Cricut Cake machines along with the four cake cartridges will arrive at our homes this week! Talk about excited! Now, if you are wondering... these machines are not ours to keep. At some point they will be returned back to Provocraft, but we have the opportunity to practice/play and demonstrate them AND get paid to do it! Wow... I am just loving this!
The basic principles are the same for the Cricut Cake as they are for the Cricut Expression, however, we did a little extra studying in our hotel room after class today. We are, after all, demonstrating the machines less than a week from today! Here is my roomie, Angela, studying and texting! Hehee
Of course I was blogging... I just can't help myself :-)
Like I said yesterday, both ASM & Provocraft have treated us like queens this weekend! From the training we received from the PC team to the ASM team chartering 4 buses to take ALL of us to dinner at GINO'S for some wonderful Chicago pizza tonight!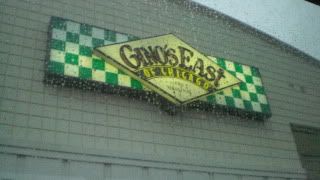 We were excited about Chicago Pizza! A first for us!
Angela & Tammy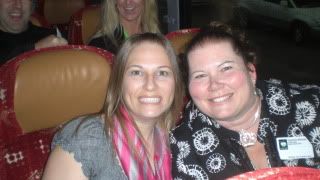 Myrel & Susan
This was actually our first time to step outside since leaving our homes on Friday morning to travel here! LOL!
Here are Thomas & Melissa from ASM...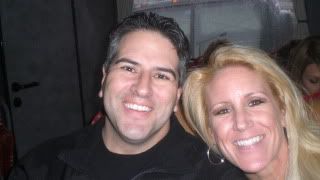 Virgina is the Project Manager that makes all this happen! Not only was she coordinating everything, but she also made sure everyone had pizza and drinks tonight at the restaurant! She just ROCKS!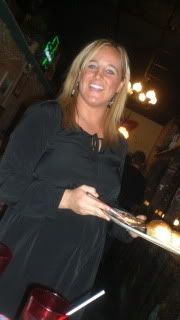 Even our Market Manager, Suzzane, grabbed a pitcher and helped out!
Here are the 'Chicago Girls' just having a great time at Gino's...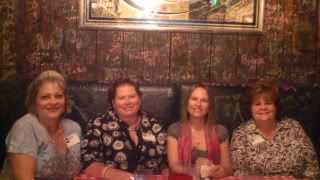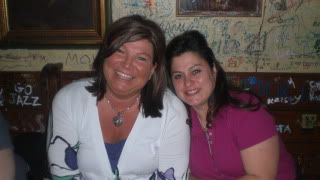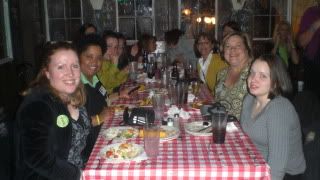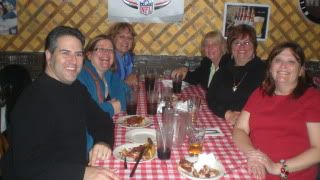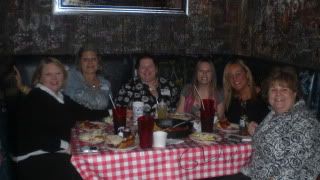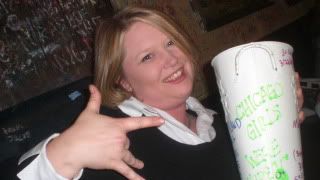 Gino's had graffiti all over their walls... well, all over everything! So, of course we (and by that... I mean, Michelle!) had to leave our 'mark'!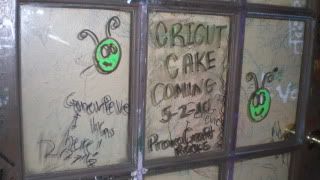 Well, that's all for now! We have 6 hours of classtime tomorrow before we all start heading home! I got a preview of the next Gypsy update, but before I can post it... I have to make sure that it is allowed! I can say... YOUR GONNA LOVE IT! I leave you with this very short (less than a minute!) little video. It's just fun and silly and you will notice at the end that one of our TWO men demonstrators who are also in training for sales, was getting tired of how loud we were! LOL!
cricutingly yours!
Tammy